Nathalie Rouach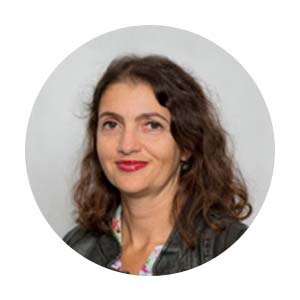 Nathalie Rouach, Center for Interdisciplinary Research in Biology, Collège de France, France
Title
Astrocytes, guardians of critical period plasticity in the visual cortex
Biosketch
Nathalie Rouach is a neurobiologist developing research on the role of glial cells in brain physiology and pathologies. She is a Director of Research at Inserm. She received in 2002 her PhD in Neuroscience, performed jointly at Paris 6 University and the Weizmann Institute, where she studied the contribution of astrocytic gap junctional communication to neuroglial network interactions. She then joined the laboratory of Roger Nicoll at University of California San Francisco as a postdoc, where she worked on glutamate receptors trafficking and synaptic plasticity. She now runs the laboratory « Neuroglial Interactions in Cerebral Physiopathology and Pathologies » within the Interdisciplinary Center for Research in Biology at Collège de France. Her research aims at determining whether and how astrocytes play a direct role in information processing. In particular, her team explores the molecular modalities and functional consequences of neuroglial interactions in various physiological and pathological contexts, such as memory, social interactions, epilepsy or intellectual disability, with ex vivo and in vivo studies of neuronal excitability, synaptic transmission and plasticity, synchronization of neuronal networks, and cognitive functions in mouse models or human tissues. She is a member of several scientific councils and has received several awards including the Human Frontier Career Development award, Silver Medal of the City of Paris and ERC Consolidator grant. She is the author of more than 80 publications in peer-reviewed journals.
Website: https://www.college-de-france.fr/site/en-cirb/rouach.htm
Abstract
Brain postnatal development is characterized by critical periods of experience-dependent remodeling. Termination of these periods of intense plasticity is associated with settling of neuronal circuits, allowing for efficient information processing. Failure to end critical periods thus results in neurodevelopmental disorders. Yet, the cellular processes defining the timing of these developmental periods remain unclear. Here we show in the mouse visual cortex that astrocytes control the closure of the critical period. We uncover a novel underlying pathway involving regulation of the extracellular matrix that allows interneurons maturation via an unconventional astroglial connexin signaling. Our results thus demonstrate that astrocytes not only influence activity and plasticity of single synapses, but are also key elements in the experience-dependent wiring of brain developing circuits.
---